Crest 3D whitestrips - Professional Effects!
Sunday, November 25, 2012 ▪ 9:17 PM
Around 2 weeks back, I bought
Crest 3D whitestrip
s
from Gmarket! I knew this product existed a long long time ago but I only bought it recently because one of my favourite youtubers talked about her October Favourite Products and she mentioned Crest 3D Whitestrips!
Wanted to buy from Amazon/ eBay but i chanced upon this seller from Gmarket and they sold individual packets instead of boxes so i bought from this seller instead. AND WOAH, HIS (
i supposed is a he because the package he wrote a guy's name)
VALUE ADDED SERVICE IS REALLY GOOD!
A day later, after making the payment, he sent me a sms to confirm my address! (I was actually quite shock to receive sms from a gmarket seller because I've never received it from anyone before despite frequently buying from gmart!) So he is the first one and kudos to him! : )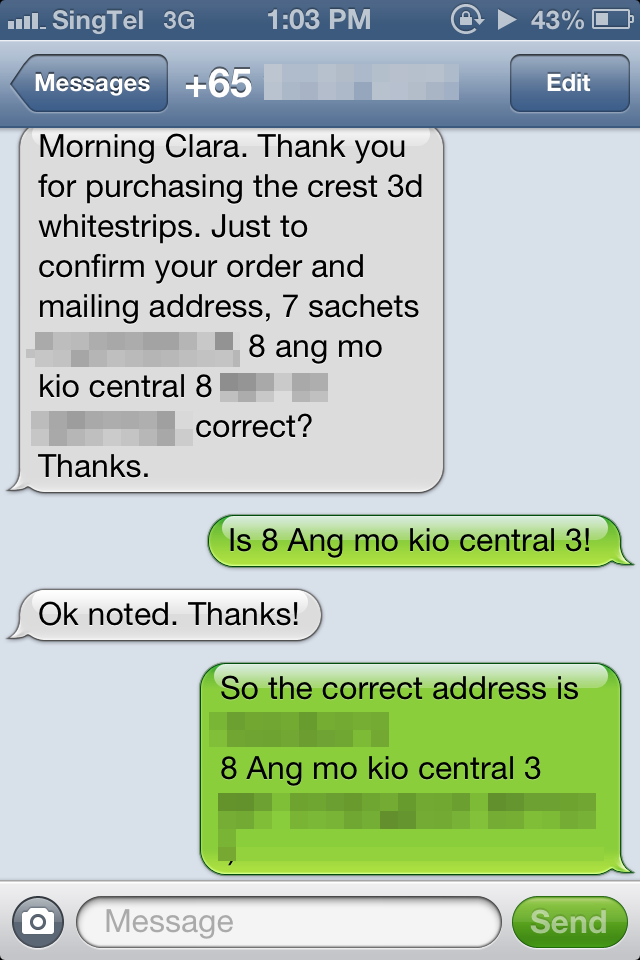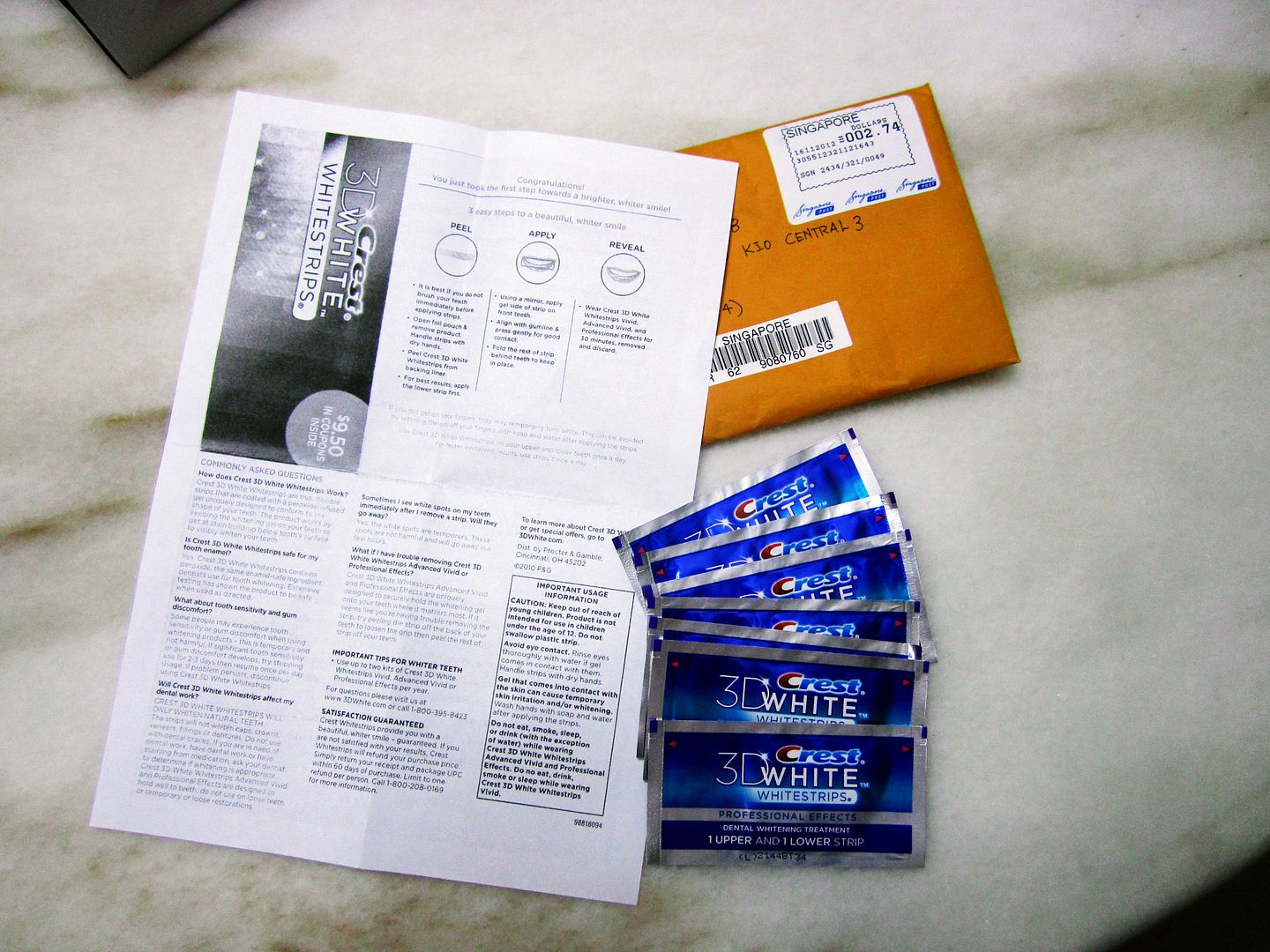 When he sent out the package, he sent me another sms out to inform me o_o (the service really damn good!)
I received the package, 3/4 days later! Talk about efficiency!
Let's try okay!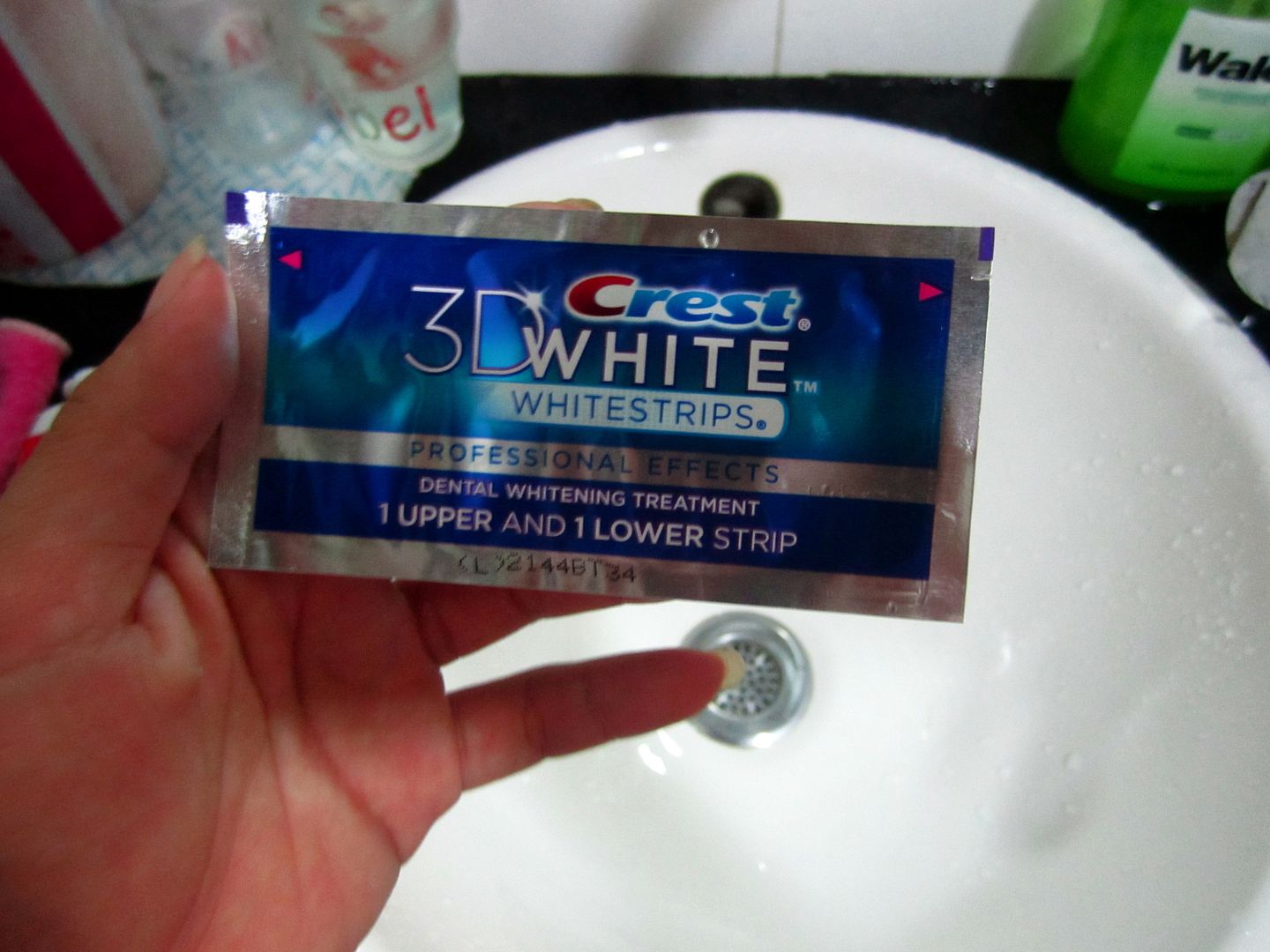 There's 2 strips! You are supposed to put the lower strip first as stated in the instruction pamphlet! But i totally forgot about it and i pasted the top strip first! Horrible mistake because a lot of saliva will accumulate at your bottom jaw! So remember, bottom first kay!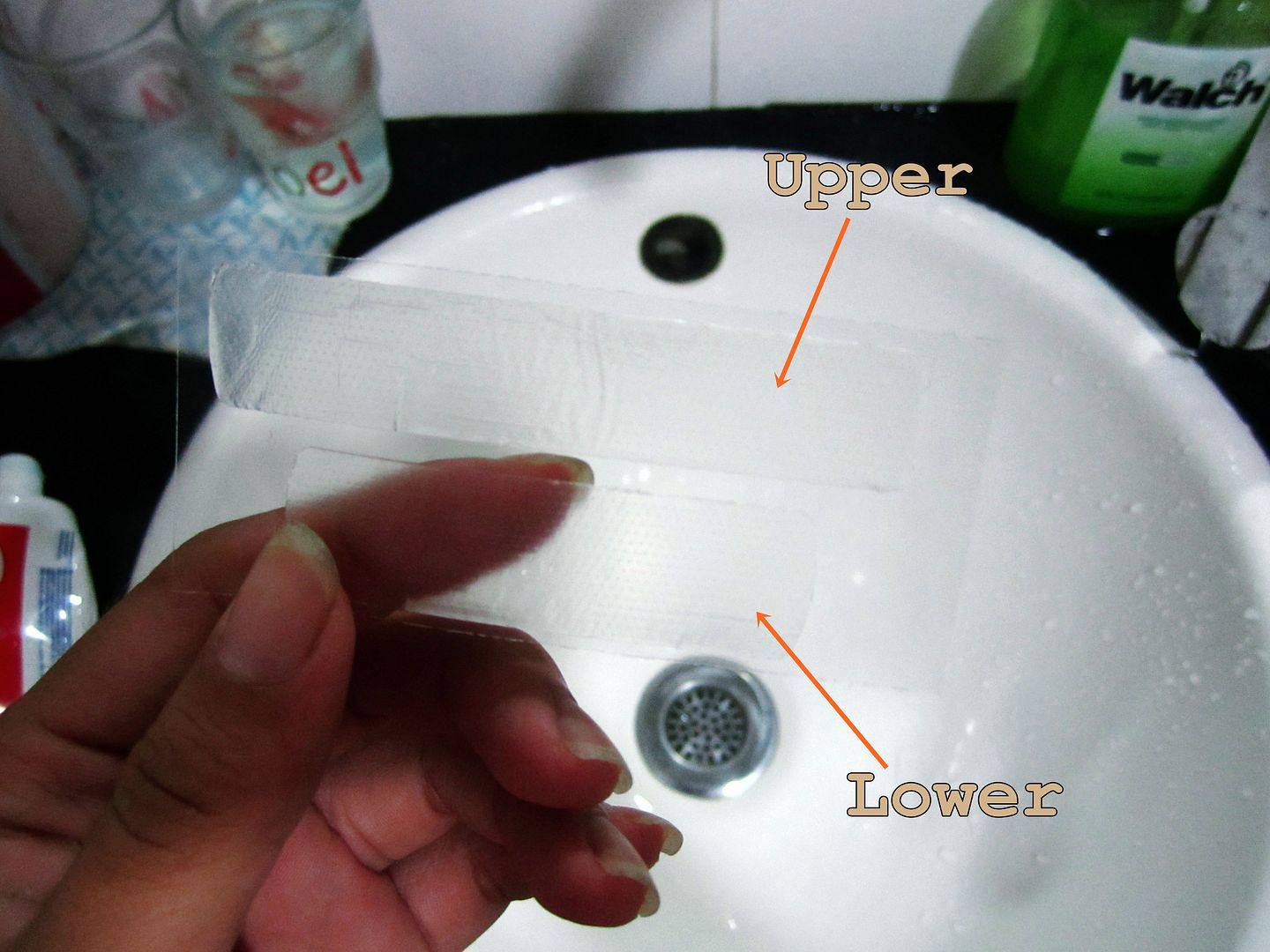 When the chemicals start to react, it will become quite foamy and it doesn't taste as weird as some reviews have mentioned! The taste wasn't that bad actually!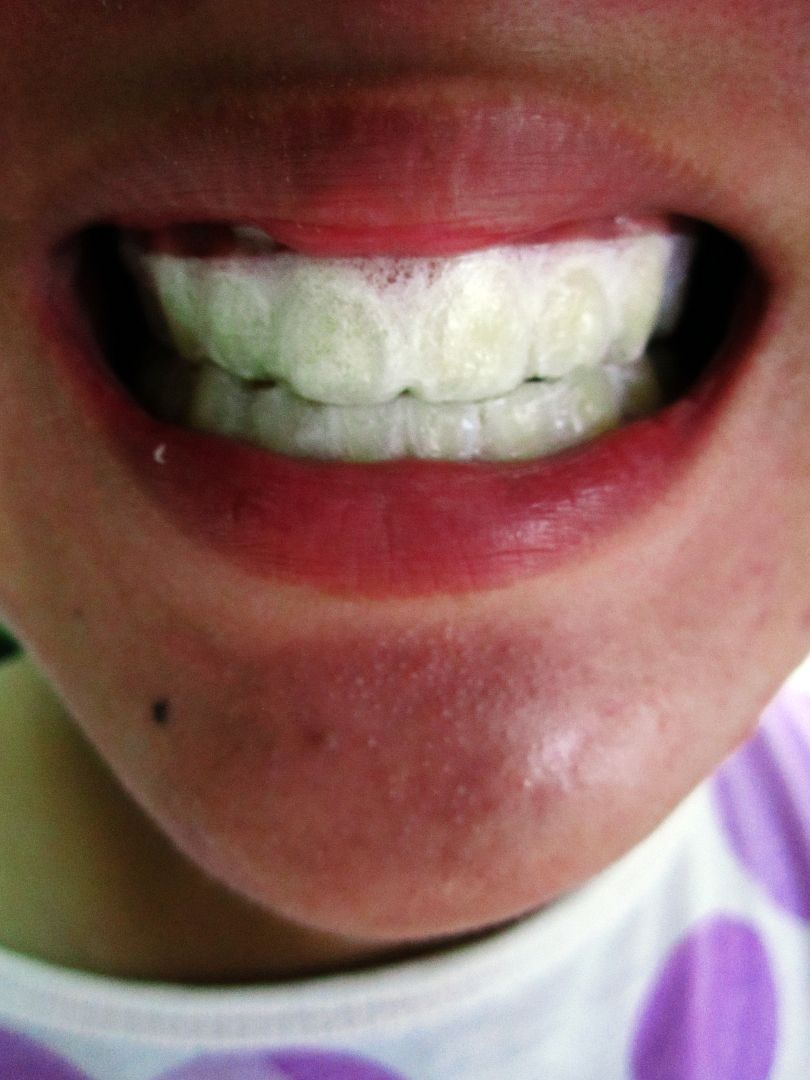 After 30 minutes!
It did whiten my teeth and i think like what other reviews online mentioned, my teeth did become sensitive for 2 days? Like for example when i breathe air, i can feel the air gushing through my gums. Thank God, my dad has sensitive teeth and i used sensodyne to brush for 2/3 days :)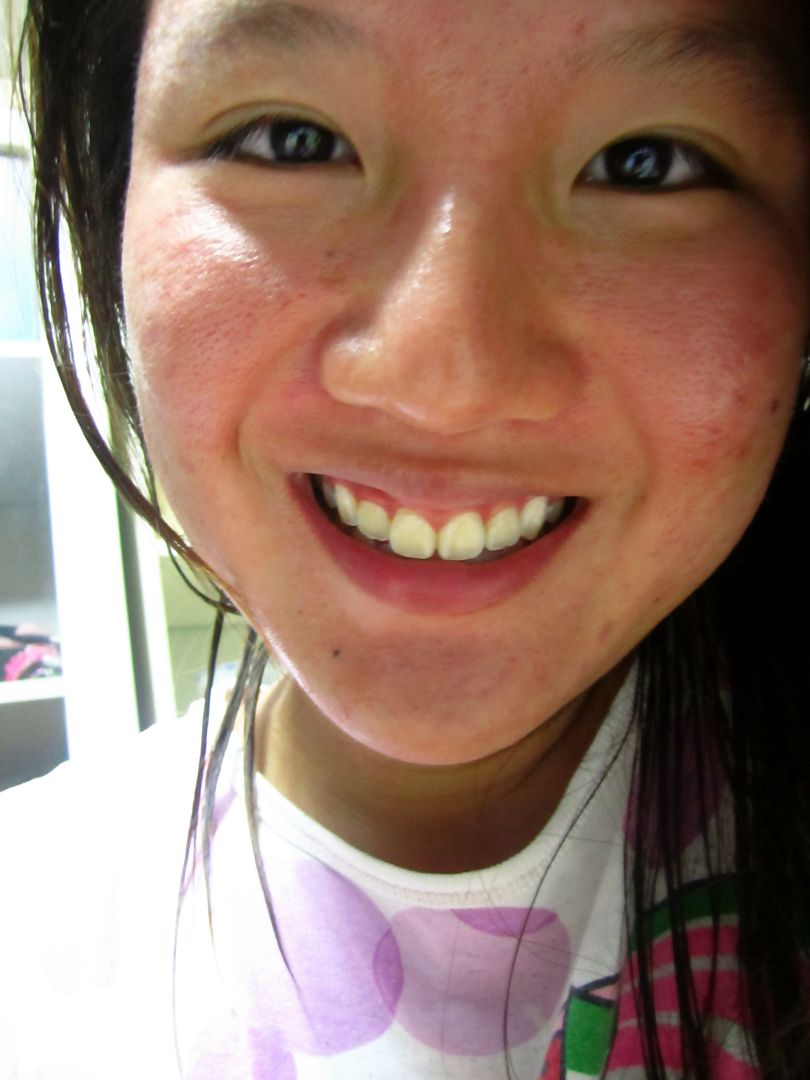 Maybe a before & After for you? :)
My teeth definitely ain't as yellow as the before picture :)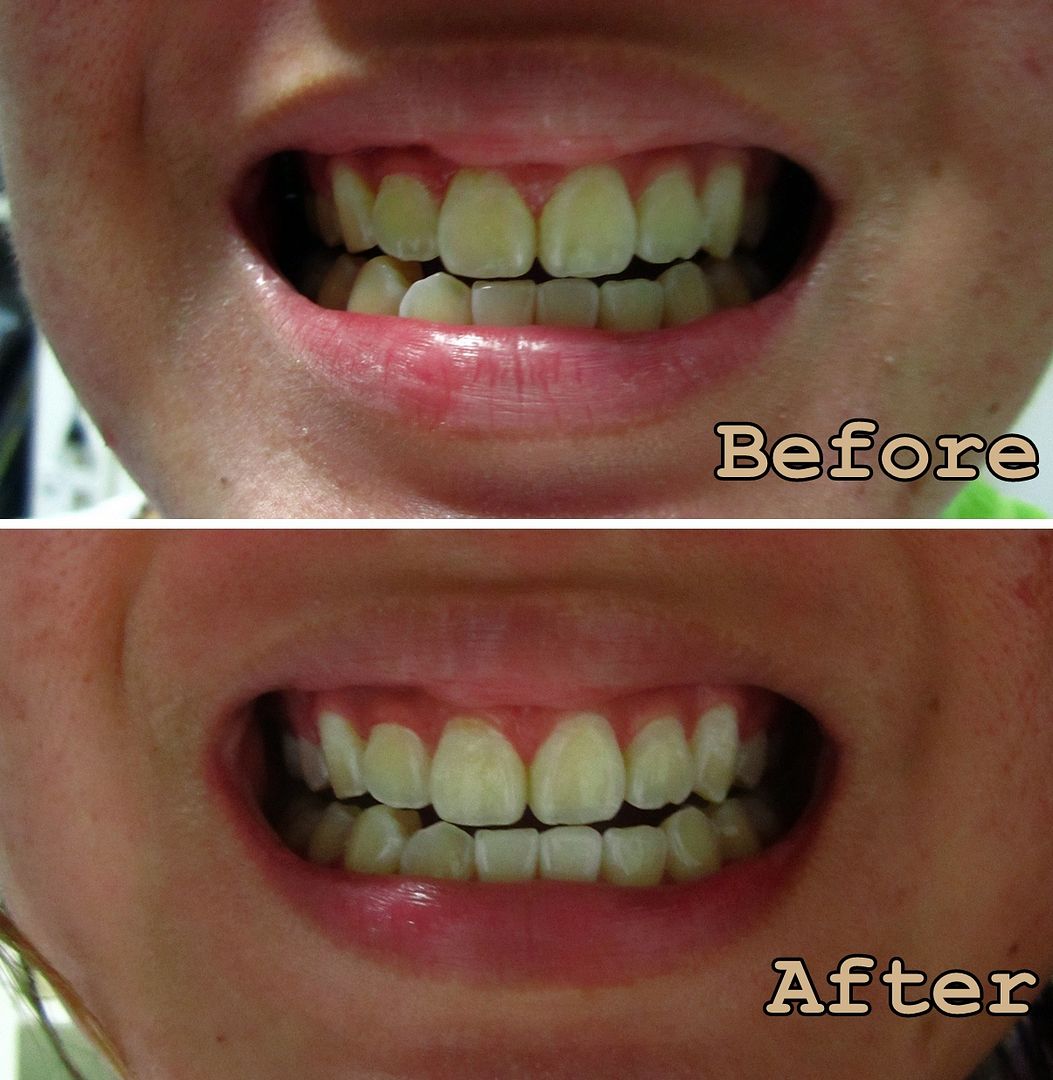 Overall, I am definitely happy with this purchase even though as aforementioned, pricey. To me, it is definitely a GOOD investment and after all, i am buying from such a POLITE and SINCERE seller!
p.s/ i don't know this seller at all but because his service is so good, I MUST ADVOCATE THIS SELLER . :D
TILL THEN,
I GOT A 20% ASSIGNMENT TOMORROW THAT I NEED TO HAND UP AND IM NOT DONE.
/PANICKING/
Labels: Crest 3D whitestrips review, Gmarket review, Qoo10 Review
No heat curls!
Tuesday, November 13, 2012 ▪ 12:26 PM
Heat free curls!
3 weeks back I bought Hair curling sponge from
Gmarket
! I bought this because my strawberry sponge curler has like mould on it and i don't dare to use anymore :/ lol. The delivery time for this sponge tool was much longer than I had expected. It came 2 weeks later but then, this is only $1.90. So I guess, give and take?
:)
You will have 6 sponge tool in the packet.
that's how the tool looks!
Let's start the tutorial :)
I can't stress this enough. You NEED to start with SEMI-DRIED HAIR. If it is too wet, your curl won't last the next day. If it is dry, good luck, you won't even see curls. lol.
I was goofing around when i finished all 6 of them. LOL
Some sponges might slip when you are sleeping, so do take note :) When you are awake, take out the sponge and spray some hair spray or apply some wax so that the curls can last longer :)
This is how I look the next day!
Let's take some artistic photo.
Oh and because it is, $1.90, please don't expect it to for the sponge to last long. If you are chor lor (unrefined) like me, you might tear the sponge. HAHAHA.
Happy Deepavali!
~;~
Till next time,
xoxo.
Labels: Gmarket, Gmarket review, hair curling sponge, Hair curling tool, No heat curls, outtakes, Qoo10, Qoo10 Review, tutorial
Malaysia!
Sunday, November 11, 2012 ▪ 3:15 PM
Pa Ma decided to bring me to Malaysia on Friday! I was really very excited because I seldom go Malaysia and this time round i'm going with my ahma (papa's side) and kuku! I wore my my newly bought KATE lasting base and Powderless liquid for Cover which i got for my birthday! Is really light and the smell is not as overpowering as Revelon Colourstay!
So we went to fetch my ahma first at Thomson!
Then my kuku at Yishun!
Reached Malaysia lo!
We went to have lunch at some zhichar store! The price was pretty reasonable!
look at the passionfruit juice! I was so disgusted by the bright yellow :/ I don't really like to drink/eat stuff that has bright colourings. for example, blue coral and Bandung :/ ewwww.
Then my daddy drove us to see his cement factory.
Finally after being in the car for a good 40 minutes seeing nothing but Palm trees and bare land, we finally reached Johor Premium Outlet!
*\O/*
The parking there is RM 3 per entry!
Since we are in a foreign land, we must take touristy photos right? haha
at Coach's.
While we were shopping, papa just sat outside the store and just do his soduku -_-"
Look at ahma. LOL.
Daddy bought a watch from Wear + When!
They sell eyewears in this shop too! I wanted to get my Oakley sunglasses but the range was very limited -_- no radar at all :(
Daddy's new watch!
Bought 2 new pairs of Shoes from Vincci!
When i was back, Norman asked me what i bought so i told him to look at the photo and deduce the brand himself and i thoughtpeople will say Gucci since there is 'CCI' at the back but he guessed Vincci straight away. LOL.
Went to buy a new sports bra :) I bought the newer range which have a different netting compared to the usual sports bra! only RM 79.90! goodness! in singapore is SGD 55 bucks -_- In Queensway shopping centre the cheapest is at least SGD 45 bucks!
Happy girl :D
thought of pris when i saw Baskin Robbins!
So I went to Cotton On while my ma, kuku and ahma were at Carlo Rino.
and i got cheated in the store :(
i bought this bag and i thought it was RM 15 but when i went to counter, it was actually RM 50 -_-
he said he couldn't cancel cause he alr keyed into the system -_- and i was like "why you state 15 then" and he was like "oh, the 15 is in SGD." Bloodychickennuggets! THEN I BUY IN SG CHEAPER RIGHT? >:/ and since they can't delete this item it the system i have to buy it and i don't dare to ask my mapa for money. In the end, i paid using my debit card. lol.
-_-
after the big hoo ha in Cotton On, I lost all the urge to shop and wanted to find my parents! I went out thinking that my dad will still be sitting on the bench waiting for me and my ma will still be in Carlo Rino. LO AND BEHOLD, THEY ARE NOT THERE ANYMORE. I walk further down and i can't find them you know! SO I RAN AROUND HOPING THEY WILL STILL BE IN THE VICINITY. I don't have data roaming so i can't call them! I was alr panicking. and i keep telling myself to calm down and think of plan B! I even wanted to go to the information counter and ask them to report a missing child. HAHAHAHAH. wtf.
Okay. so i thought of this genius plan - to use the free wifi from Coffee Bean then sms my family and friends using WA or iMessage and ask them to call my dad. LOL
as you can see in this picture i smsed, norman, amirah, glenda, gor gor, delphine jiejie, Da ku and Xiaoyi!
no one replied me instantly except for Norman!
Then a few minutes later Amirah replied me! when Amirah replied me it was like
"YES!
WHY?
WHAT HAPPENED"
Her CAPS replies reminded me of the time when i tore my ligament and she came to find me and send me to the hospital. :')
Okay, in the end after norman called my dad and he came to find me. LOL. it was a very funny moment because my dad went "you toot leh! just walk further down! I've never heard of anyone getting lost in JPO you know" AHAHAHAHA. how comforting ah daddy. LOL
Then after the massive shopping at JPO, the sky was very gloomy and we went to some hypermart in JB.
Self timer fail. LOL
Okay before i end, im gonna end with a picture of me!
I'm ready when you are, it's not too late to start. I know you'll never be too far away because I'm your baby, you're my hideaway ♥
Guess that's all for my one day Malaysia trip!
Till then,
xoxo.
Labels: Cotton On, family, IGOTLOST, Johor Premium Outlets, Kate powderless, Malaysia, Wear + When