Confused and Guilty.
Wednesday, November 30, 2011 ▪ 10:12 PM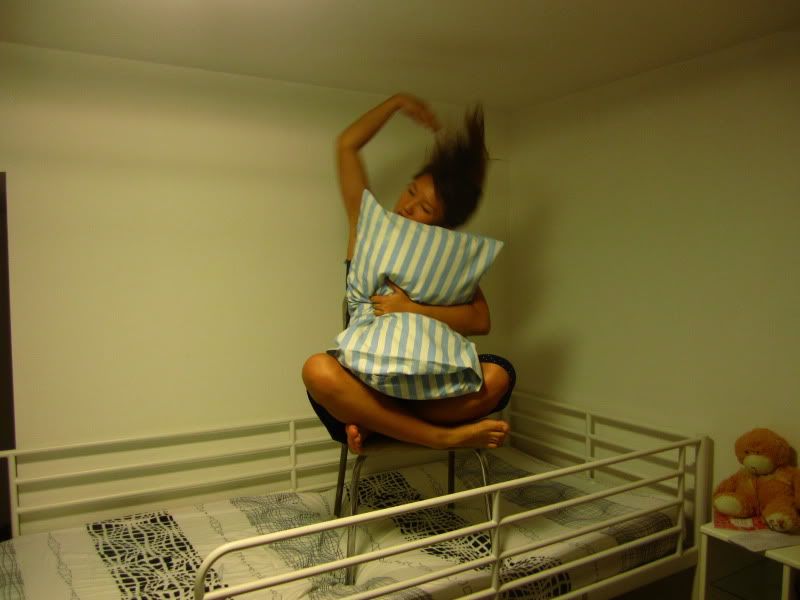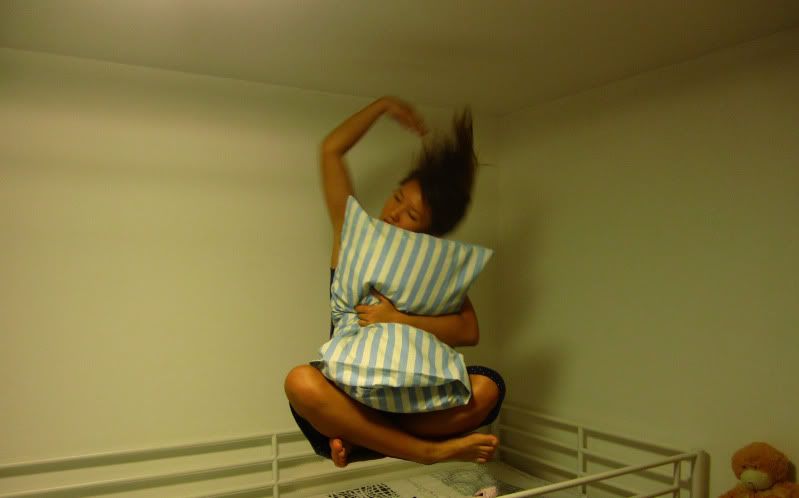 Labels: Flickr, When before meets after.
Let's Pack Our Bags and Start Anew.
▪ 12:10 AM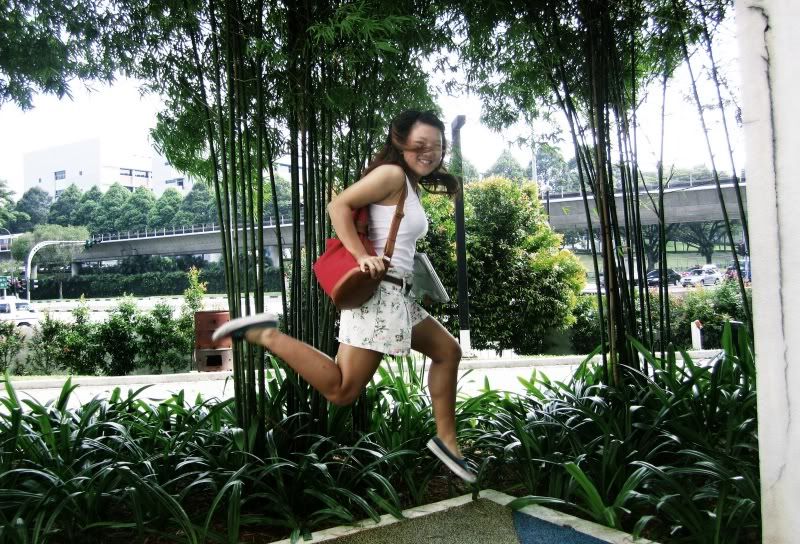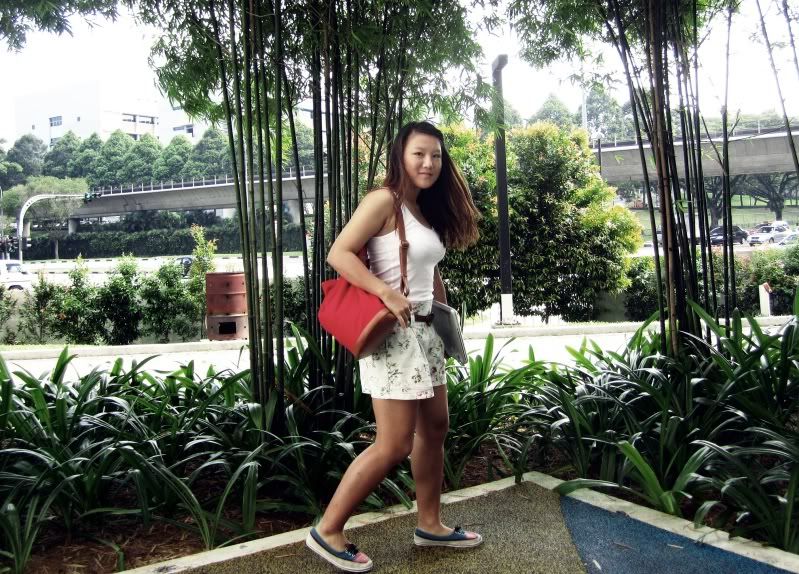 Let's just say i had a really hard time taking a jump shot because i tore my knee's ligament and my knee is really weak. but once the photo came out so beautifully, i thought it was really worth it. I felt free when i was taking this picture. No restrictions. Just me.
A New Beginning
Sunday, November 27, 2011 ▪ 11:33 PM
A New Beginning, originally uploaded by Clatjw.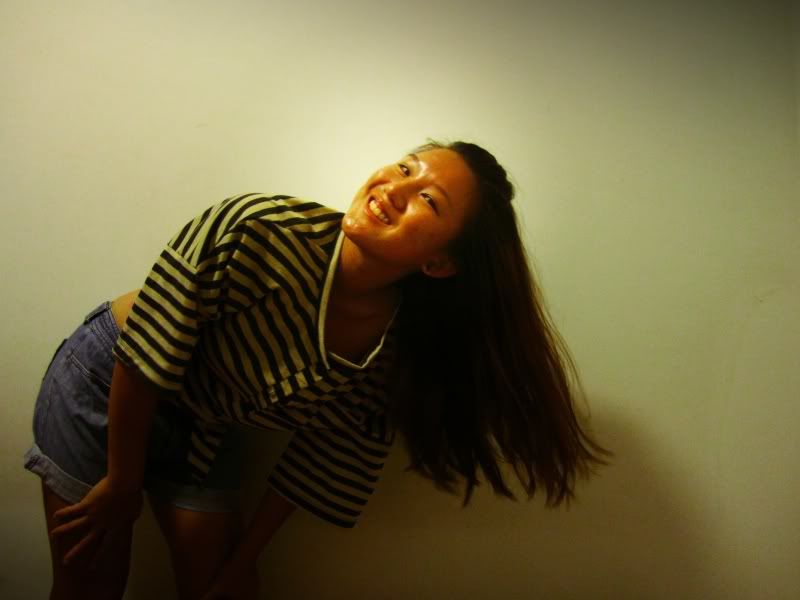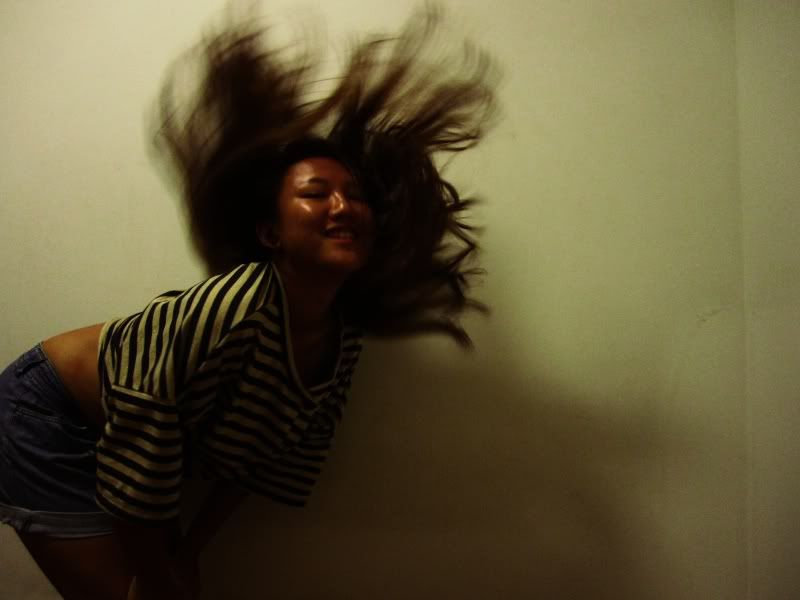 A BRAND NEW START :)
Red Camp 8.
▪ 3:38 PM
Archery club helped out in Red Camp 8 and I guess we had fun being a part of RC8!. The atmosphere from the second day was just crazyyy. Every body was so high and the campers had such great time, screaming and shouting their tribe cheers! i love the crazy atmosphere. personally, i had fun briefing/ debriefing the Kids. Enjoyed most of my time with my archery peeps. They are the closest friends i have in Poly. These photos were taken on the last day, will try to upload the whole album soon on facebook :)
That was how pack and busy we were whenever there was a sub-tribe in our station!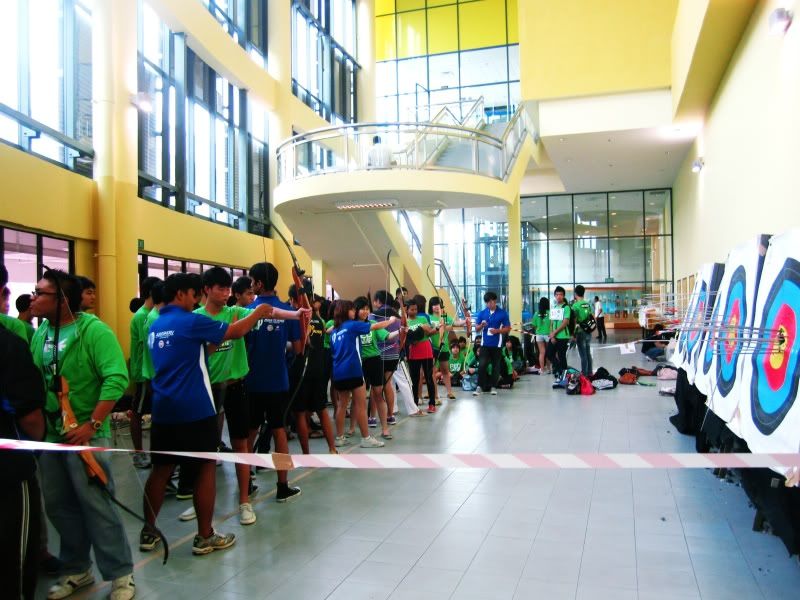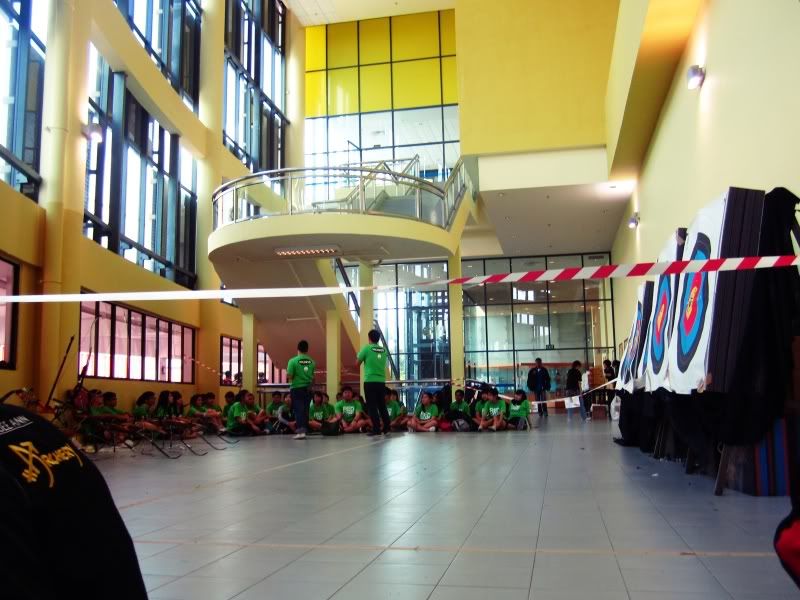 Our lepak-ing corner.
Not all archers were present! Some had classes so they had to leave earlier.
:)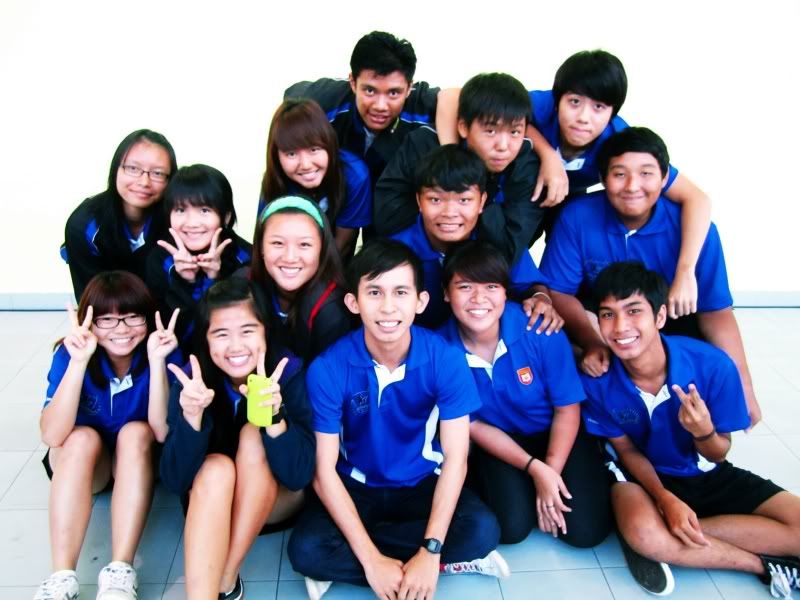 The gang.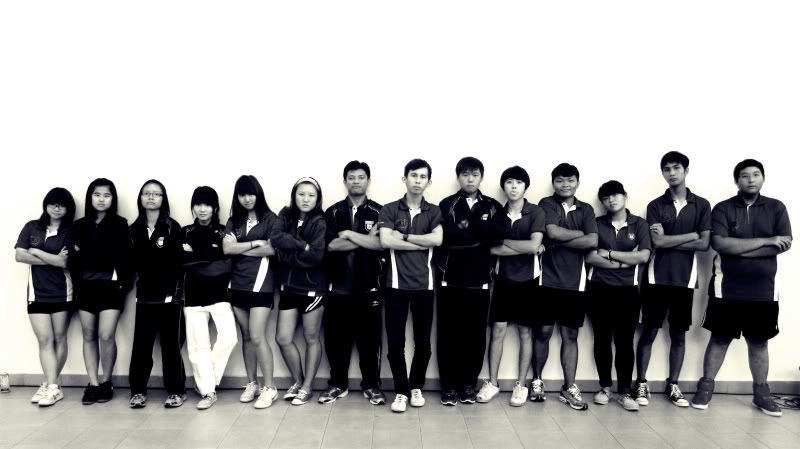 Till next time. xoxo
Labels: life, Ngee Ann Poly, NP archery, red camp 8, visuals
Visuals
Friday, November 25, 2011 ▪ 8:08 PM
Took this pictures a week ago but i cannot find the time to upload it cause i was really busy with my school's red camp. Anw, i printed all the photos 2 weeks back and i finally, FINALLY stopped procrastinating and made birthday presents for my birthday girls and my baby cousin!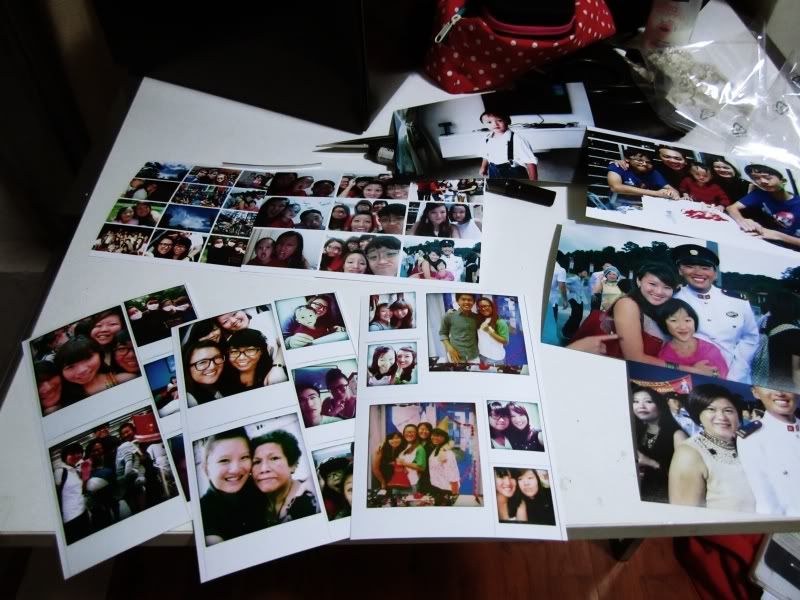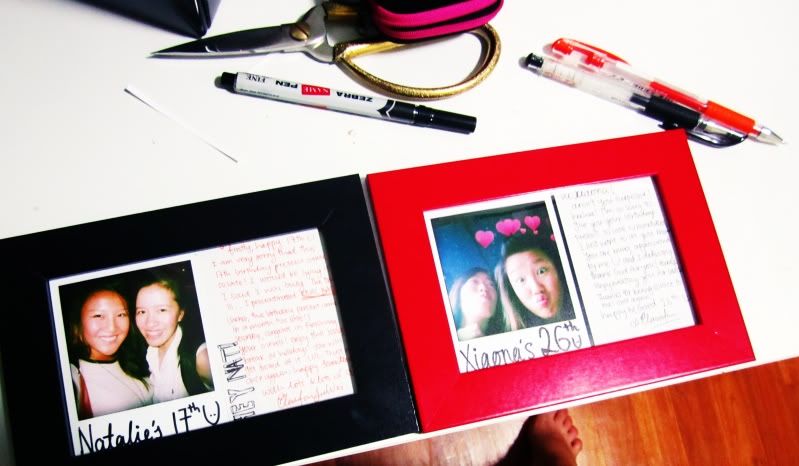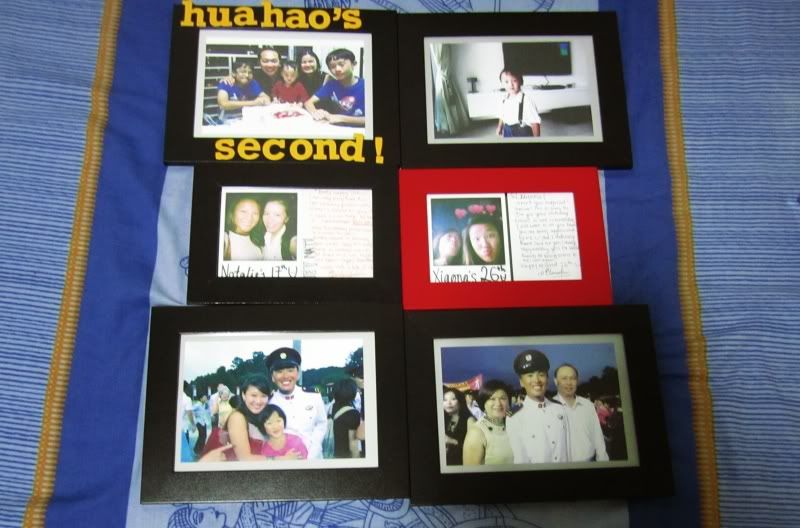 Guess this will be my new macbook photo collage cover :)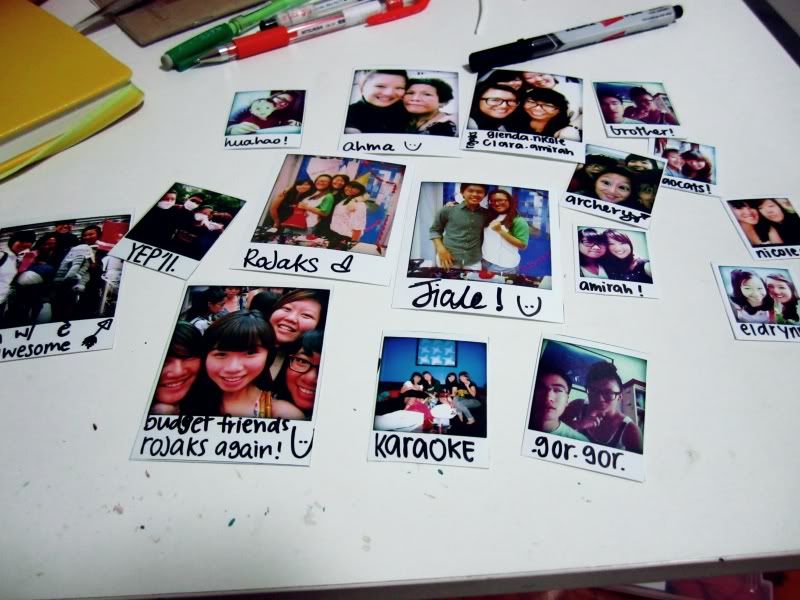 Bought this mascara because my colleague said it was good. Rather pricey and it smudge after a few hours but it does lengthen your lashes. overall, i felt that this mascara is a total waste of money! -_-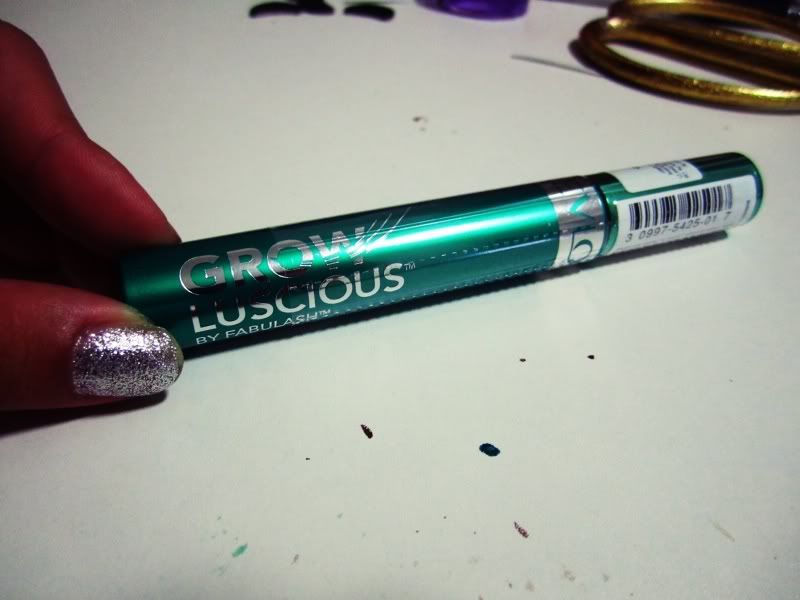 till next time. xoxo
Calories Overloaded.
Sunday, November 20, 2011 ▪ 3:37 PM
Spending my Sunday afternoon with one of my best friends - Amirah :) She accompanied me to some driving school and I booked my Basic Theory Test :) then, we went to the McDonald opposite my house and ordered Double Chocolate and Caramel Frappe. Slurp slurpp. Did some of my Commis & Presentation skills homework and taught her some Photoshop.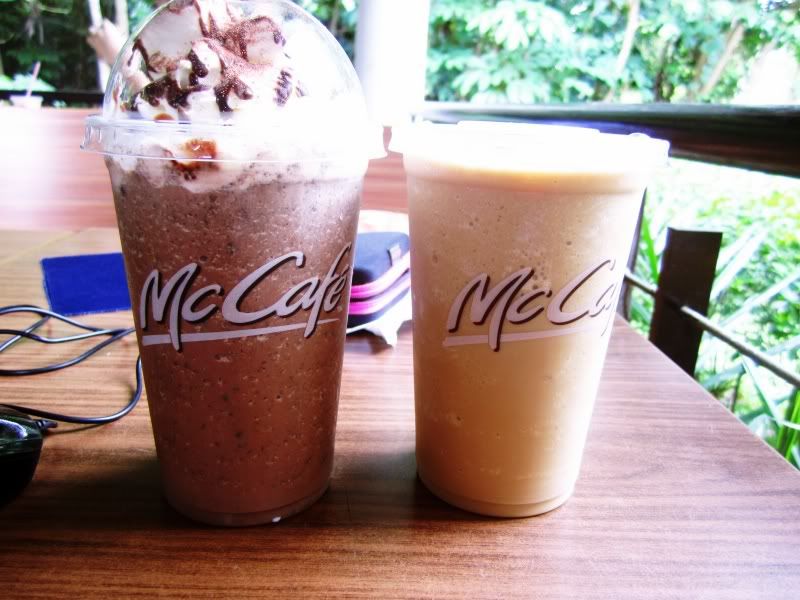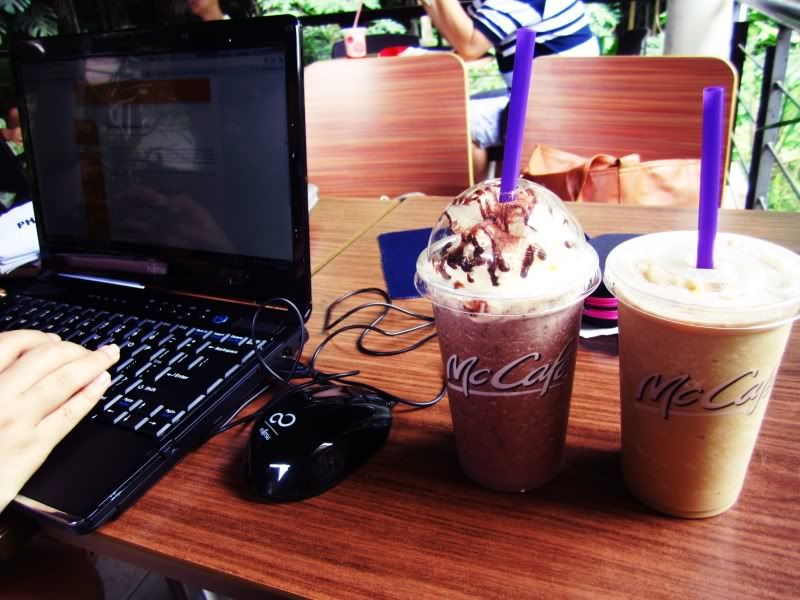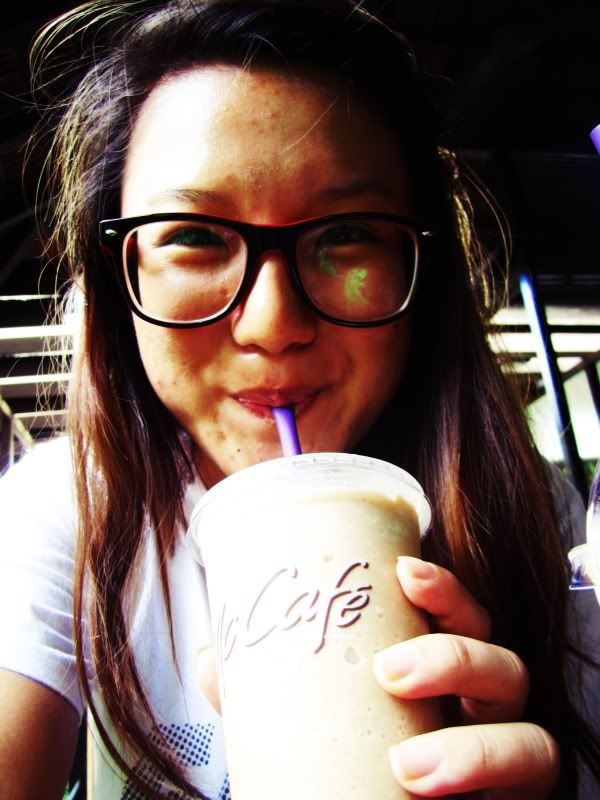 When we wanted to leave McDonald, it started to pour -.- so we end up buying a cup of Toffee Nut Latte and Cheesecake.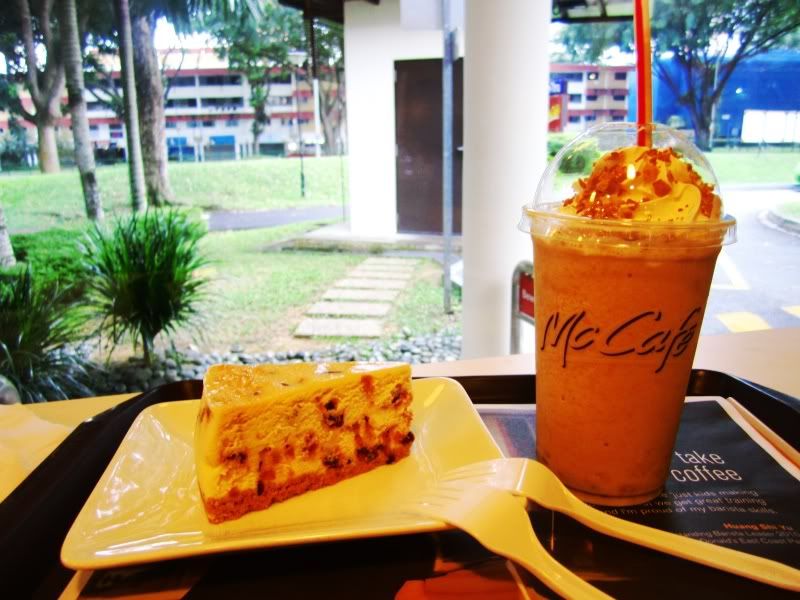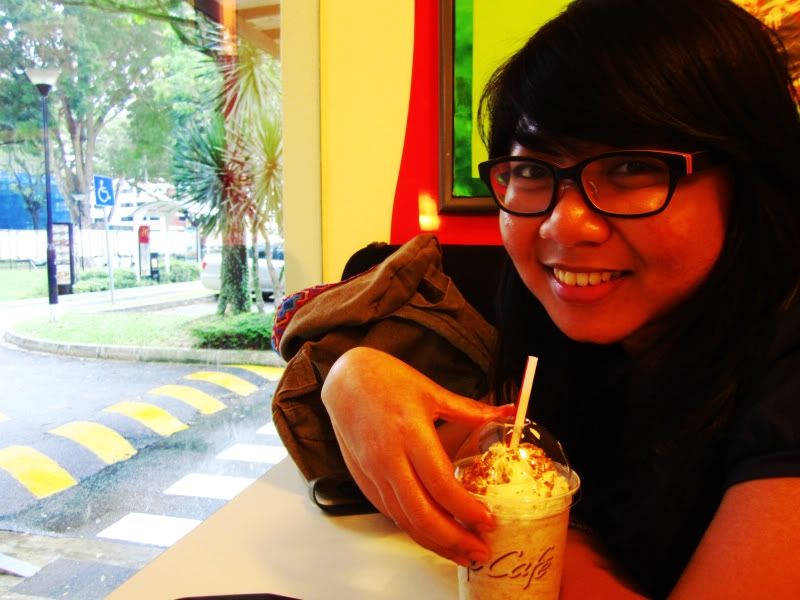 While I am typing this post, we've finished our Toffee Nut Latte and the cheesecake. So right now, Amirah is queuing up to buy McNuggets -_- Geez, the calories. and obviously, slimming plan of the day -FAILED AGAIN.
Till next time :)
Eighteen, Finally.
Wednesday, November 16, 2011 ▪ 10:32 PM
hi all, i've finally turned 18. and this year is my first year in my whole 18 years living here feeling so loved. The feeling is so indescribable. It is beyond words. Before i bore you with my horrible English filled with grammatical errors, let me please you with some visuals.
On 4th Nov, My course mates surprised me with an Angry bird cake. thank you gabby!
My eyes were quite teary because i was so touched. (This is the first time people surprised me with a cake kay? : > )
Decided to stay back in class to photobooth with my pengyews.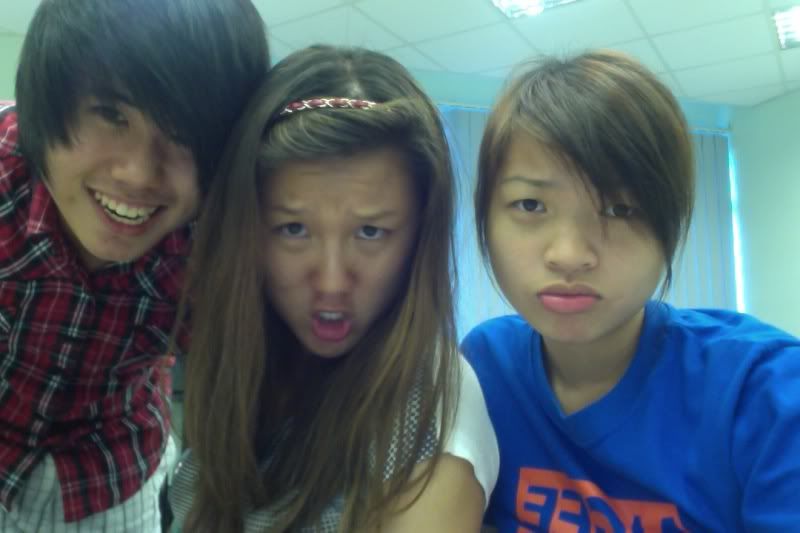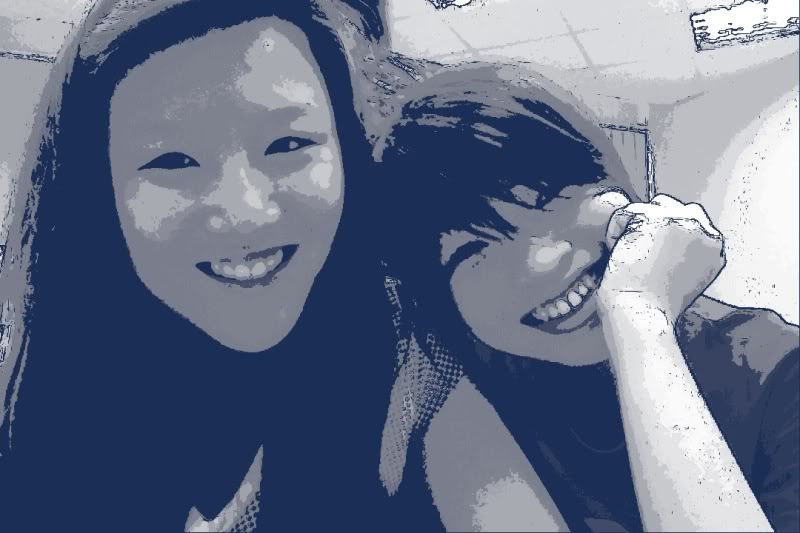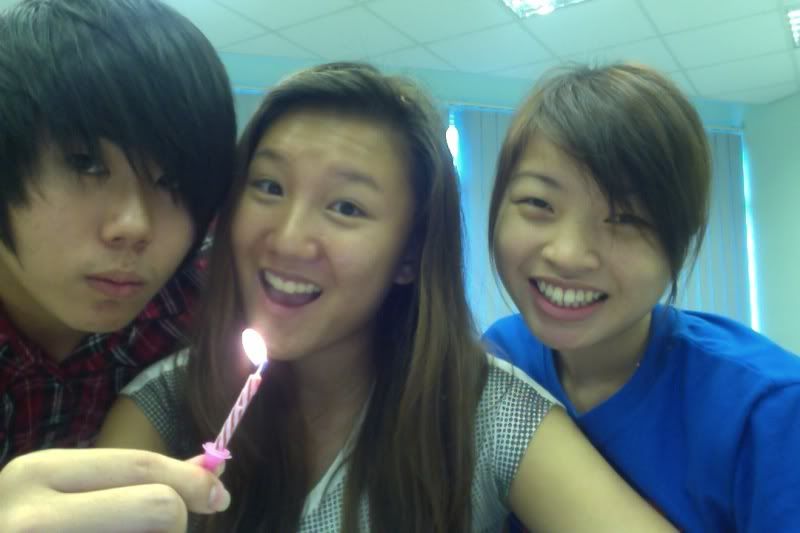 On saturday night (5 Nov) i was feeling really down because insecurities just sank in to my mind and i was feeling pretty low, pretty worthless i would say. i was thinking how for the past 5 years in secondary school, nobody really bothered about my birthday. So i guessed this year would be pretty much the same. And i cried. then, my best friend skyped w/ me. i was feeling pretty low because i thought she couldn't celebrate with me because it was Hari Raya Aidilfitri. So, when Norman was wishing me on whatsapp, i told him how horrible i felt. I cried till my eyes were swollen the next day.
The Day got worse when nobody asked me out except for Nicole who asked me out to AMK hub -_-" And she could tell i was really moody because i kept quiet when i met her. Then, i really wanted to keep myself occupied and i wasn't really keen to have a htht on that day so i suggested watching a movie- Tintin.
After the movie, my mum asked me to ask her if she wanted to have dinner with my family since NOBODY was gonna celebrate with me. At first, i was reluctant to ask her but upon further thinking i thought since no one is gonna spend my 18th with me, might as well ask nic along. It was definitely better spending it alone with my family.
So we went back home my mum literally rushed me and asked me to meet my dad in the carpark because my uncle is waiting at AMK hub already. At that point of time, i was fuming mad because
firstly, Nobody asked me out (Nic is an exception)
Secondly, nobody gave me hints they wanted to celebrate with me.
and thirdly, I JUST CAME BACK FROM AMKHUB AND NOW YOU WANT ME TO GO THERE?
I was pissed and angry. I was on the verge of crying again.
When i was in the car with mama, papa and Nic, suddenly nic went "I have a stomach ache" and my parents acting skills were mad good too and my mum somehow raised her voice at my daddy and asked him to turn here/there- turn to the clubhouse's toilet. So nicole and I climbed up this narrow staircase. I went up the stairs super fast because i was really upset that so many things happened. then nicole suddenly called me again with her weak voice and at that point i was like "Oh shit, is her stomachache that bad? " So I went down the stairs and tried to support her.
Then she took a towel out from her bag and wrapped it around my head. At the moment i was dumbfounded. So... there was a surprise party going on.
While they were still preparing and i sat on the staircase. LOL, me and my sister looking bored.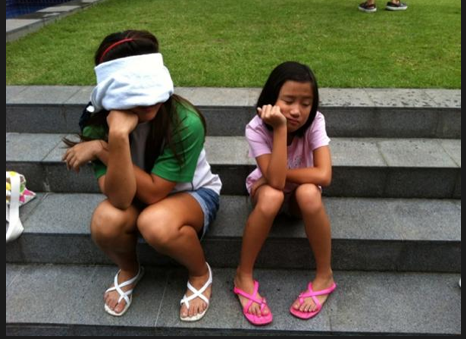 Tears literally streamed down when they took away my blindfold and pop the confetti thingy. Well, i don't know about Sean but i was definitely shocked, touched and well.... surprised. (Sean's birthday is 2 days after mine)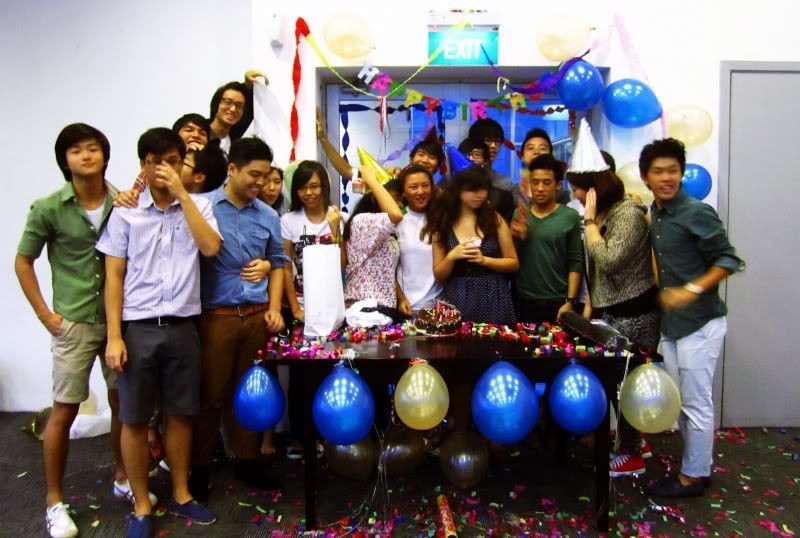 With my favorite girls, Rojaks :)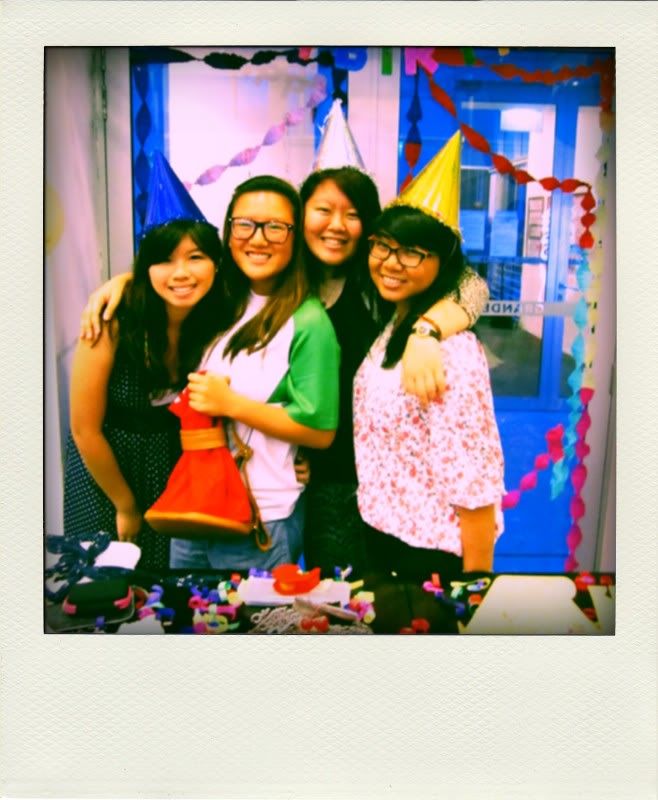 With Jiale, one of the organisers <3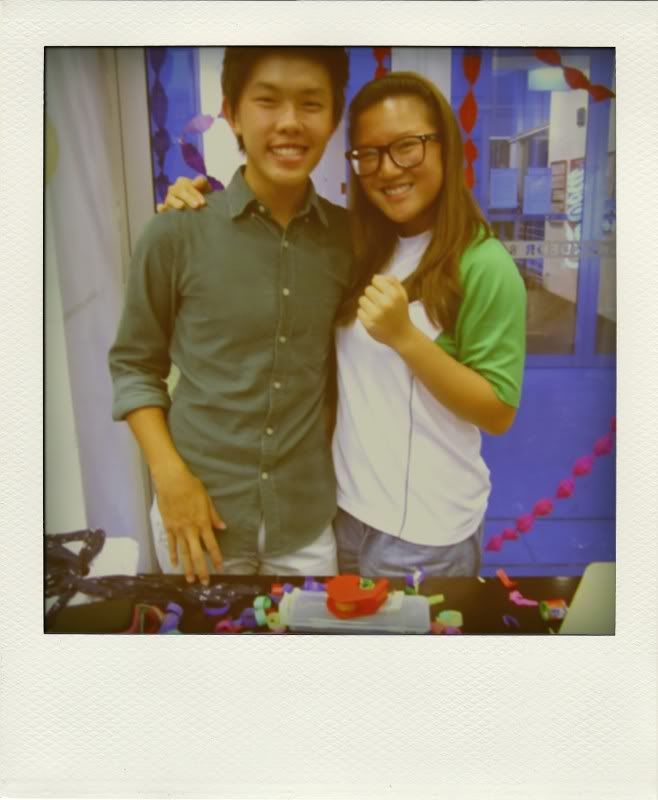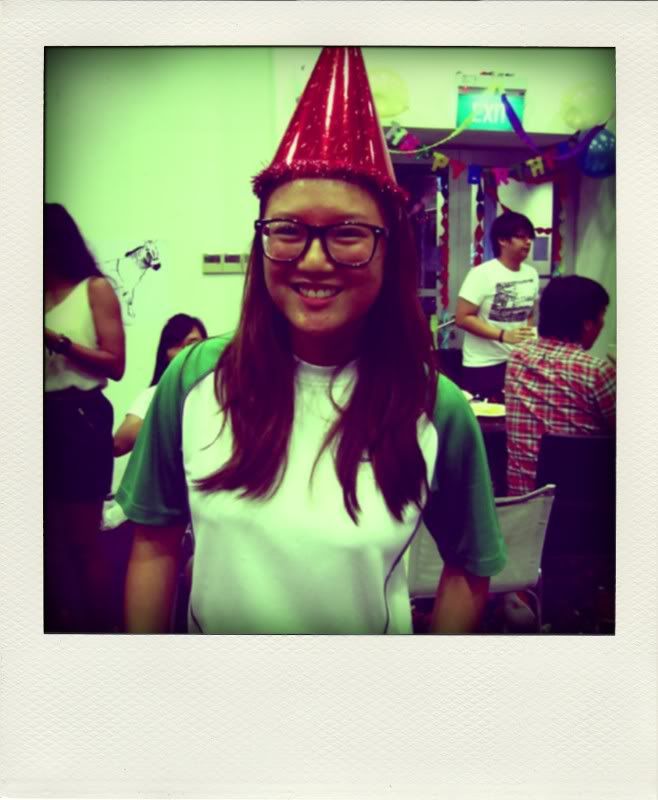 Sham.amirah.me.Nic <3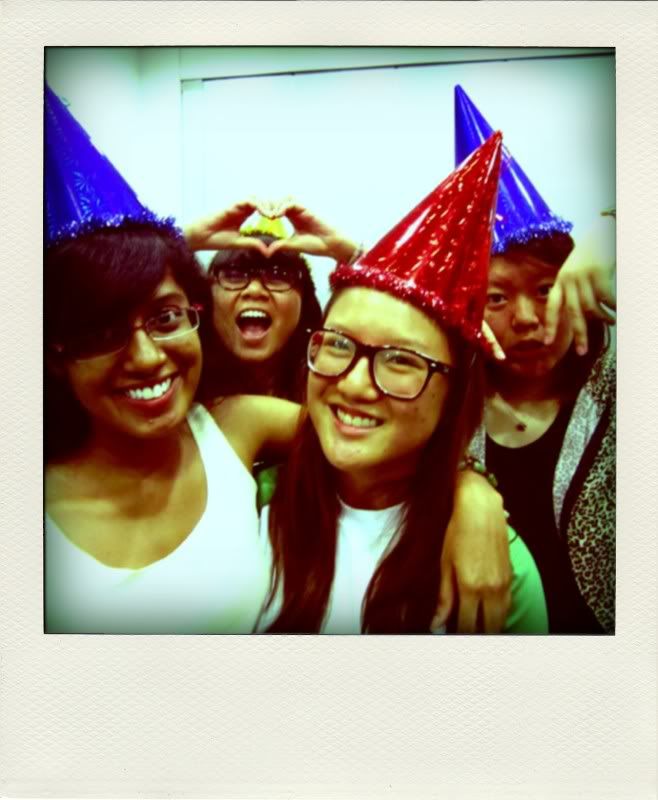 anthony and edmund being gay.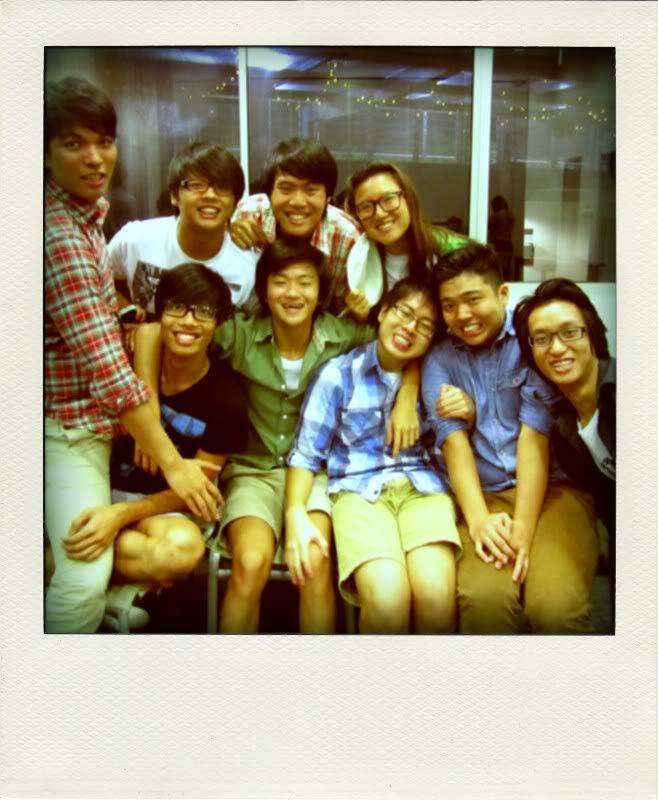 With Sean.
After chatting with the organisers (jiale, Amirah) , they told me that they planned a week before my birthday. Then after that we went to some bar and drank :) What a great way to end my 18th birthday.
few days later, i received present from Norman and a really cute letter from Lim Nicole :)
This is the first year, i felt loved and appreciated. Thank You all :)
Last Kampong In Singapore : Lorong Buangkok
Tuesday, November 15, 2011 ▪ 10:52 PM
So, we went to the last Kampong in Singapore for some field trip for one of our modules. well, let's just say I'm surprised that we still have Kampong in Singapore but then I've visited a lot of Kampong overseas so I wasn't that fascinated. nonetheless, i had a lot of fun taking photos, especially with my group mates. Well, let's just say the company was great
♥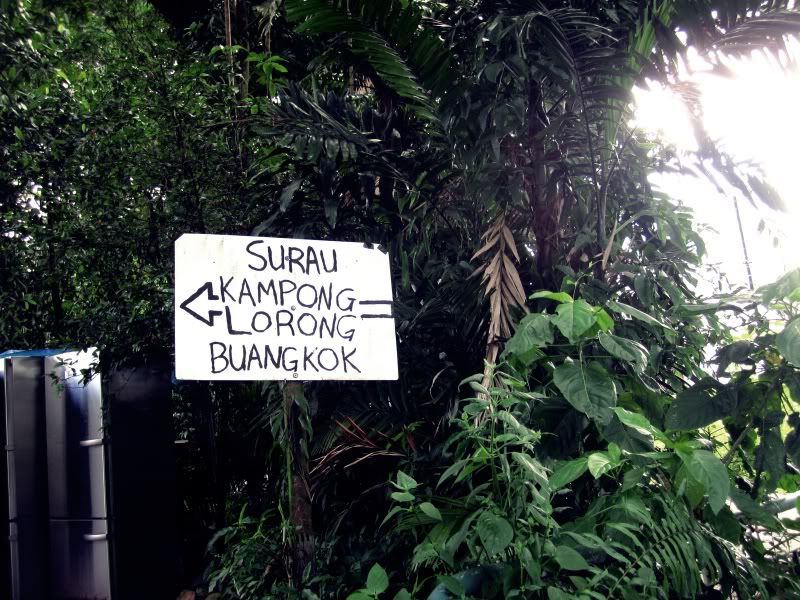 The jelly that the tour group gave us :) nom nom nom nom nom!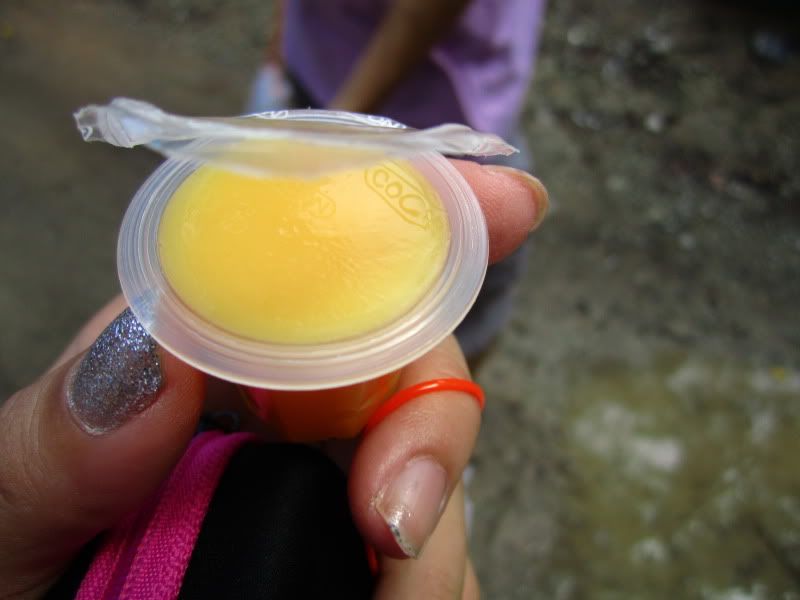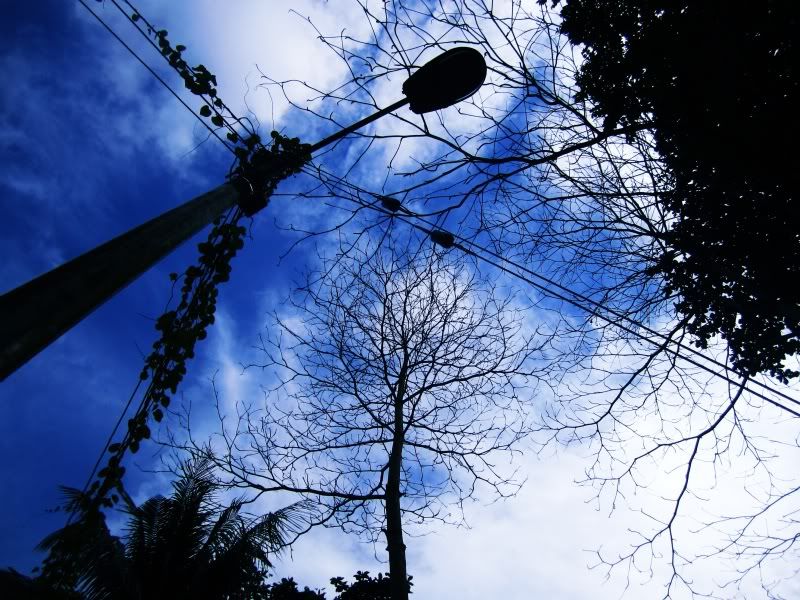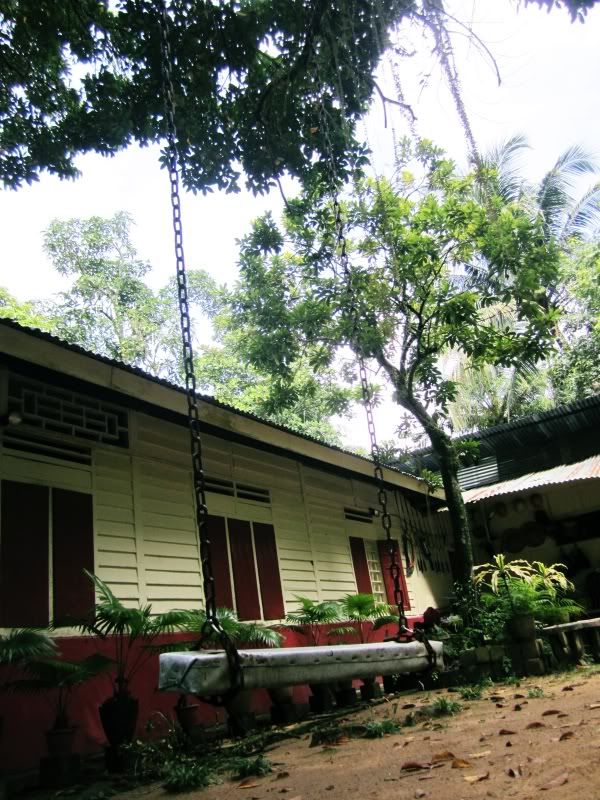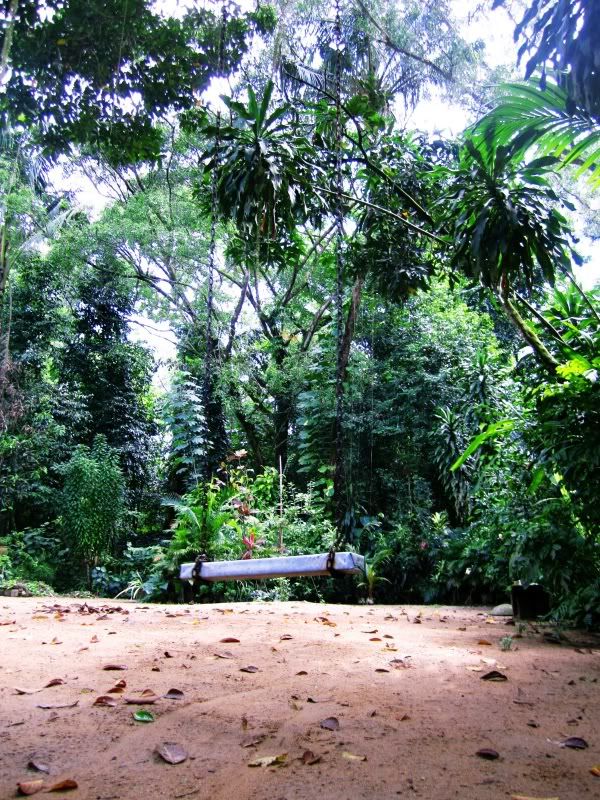 High above the rest.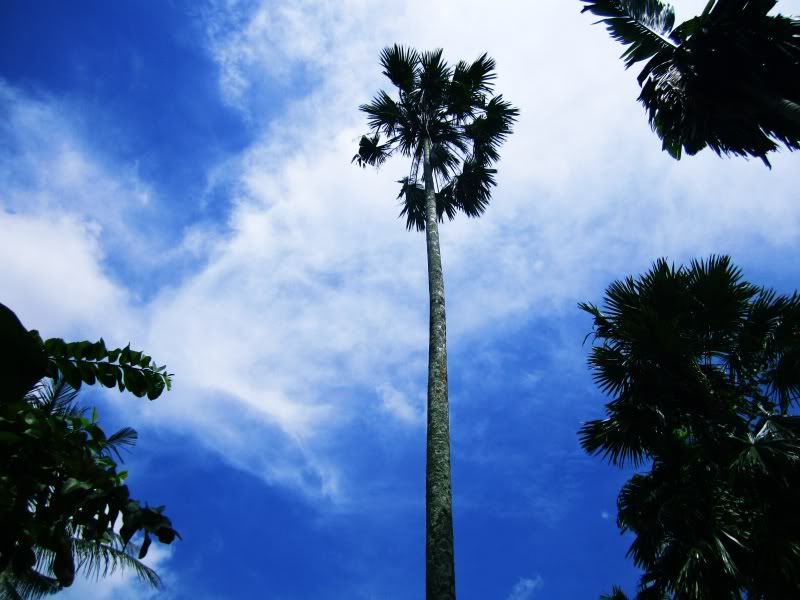 Taken by Sze Wei! I love this photo so much! his artistic vision is way beyond awesome!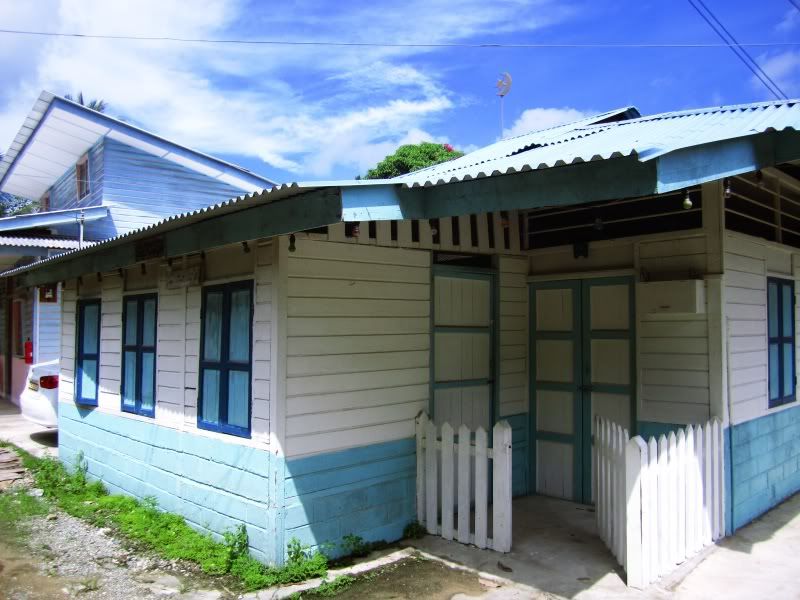 Me with the old house!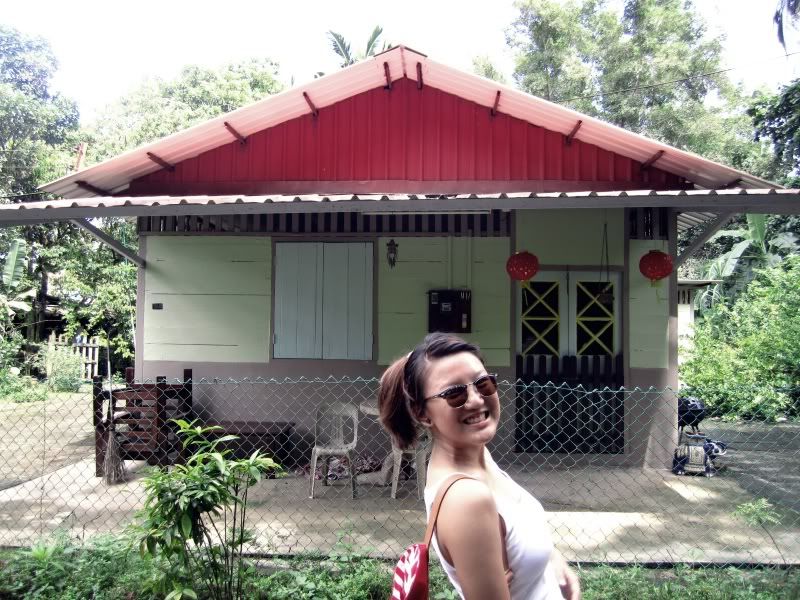 Natasha and I :)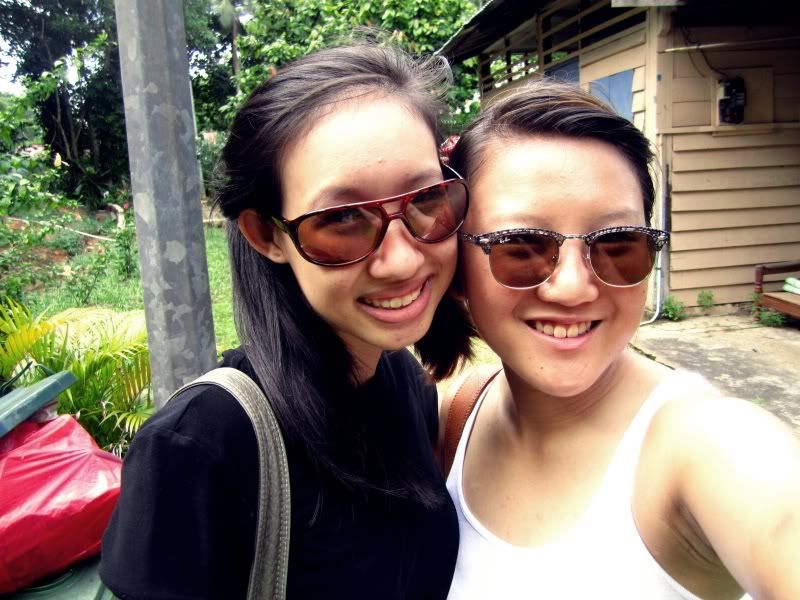 Some divine intervention.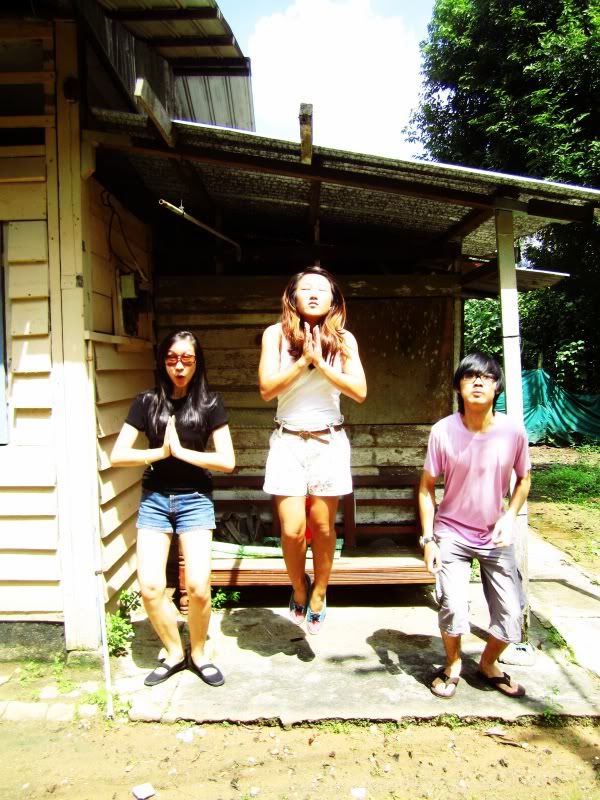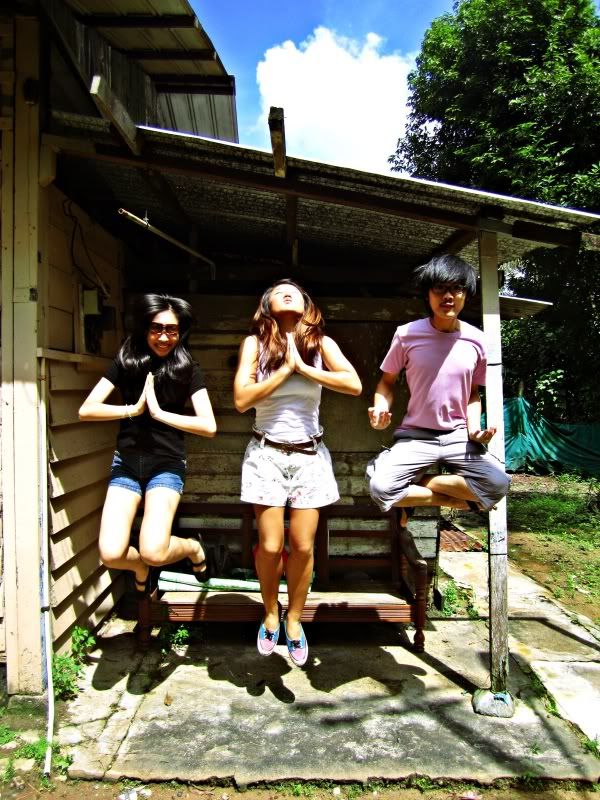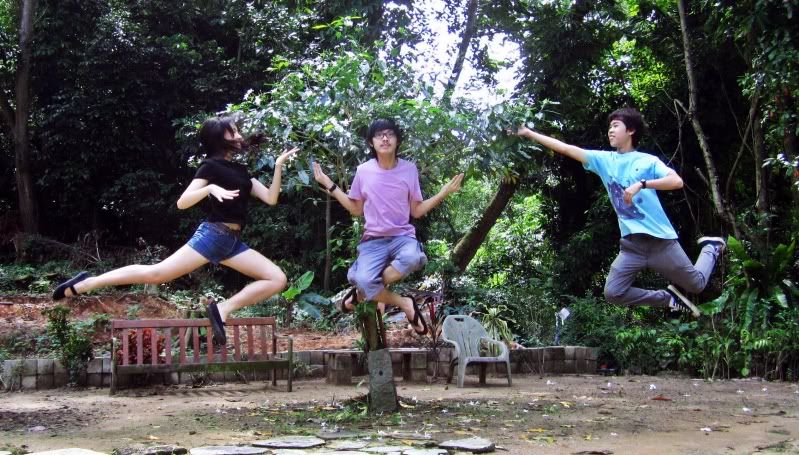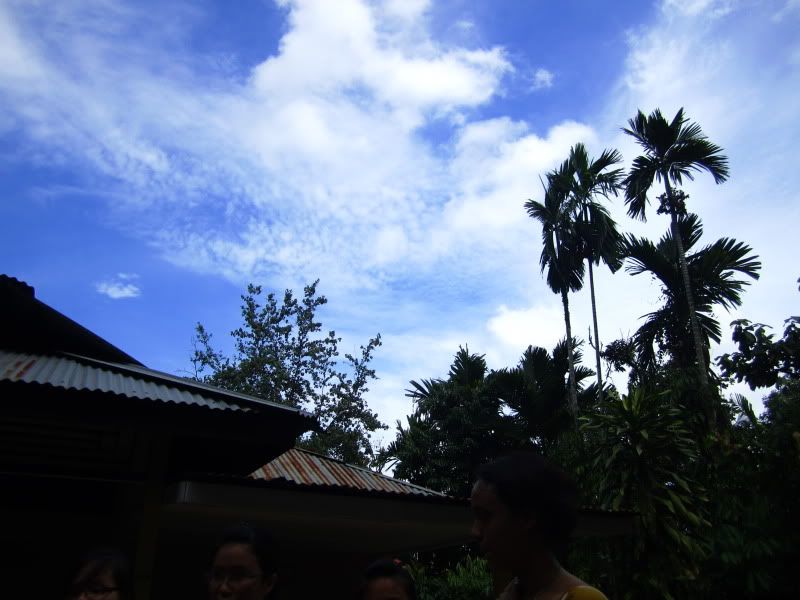 Presenting my Contemporary Issues Group mates :)
Don't you think we look like power rangers waiting to transform? LOL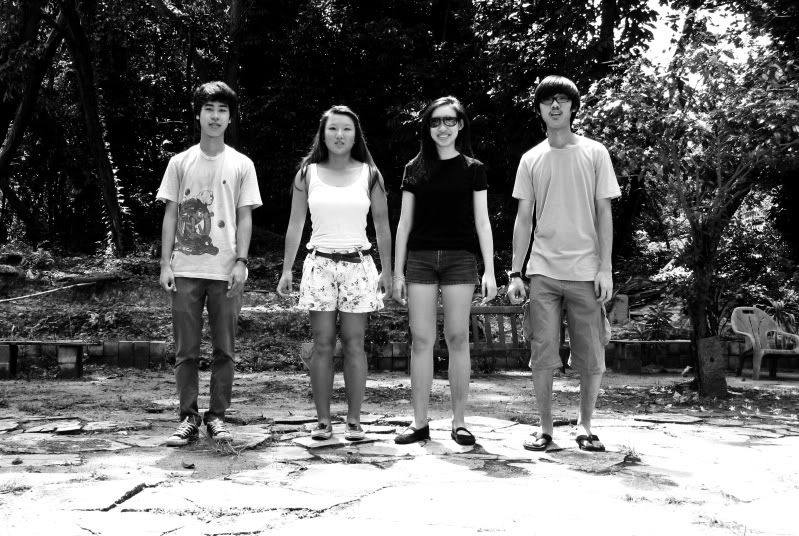 anw, there's still more photos but then i don't have the time to finish editing. :/ yikes, will upload it on facebook when I'm done :) anw, i plan to blog about my 18th birthday.
♥
Labels: friends, last kampong, life, visuals